Message of Region Head
Message of Region Head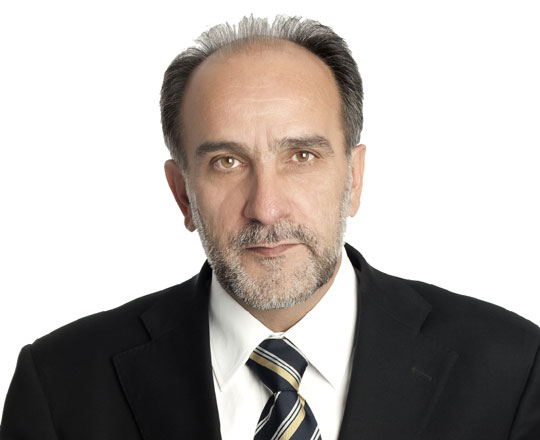 Regions Head Mr Apostolos Katsifaras statement during the EER award ceremony 2017 - Brussels 15/06/2016
The productive transformation and financial reconstruction in the Region of Western Greece – and in Greece in general - presuppose the support of healthy entrepreneurship. In a particularly difficult period for the country, we regard entrepreneurship as the most crucial factor that will make way towards the creative potential of our region and will form the necessary conditions for a sustainable growth. Given this context, our proposal within the European Entrepreneurial Region 2017 aims to support small and medium entrepreneurship seeking first of all the alignment of all the productive forces of the region - and not only - in a common goal.
The project awarded today by the Commission of the European regions is based on three principles:
1st principle: the recognition of the contribution of the SMEs in job creation, in local economy and social cohesion, in creating innovation and sustainable growth on the one hand and on the other of the risks that SMEs face today. This recognition has been incorporated in the Region's initiative to formulate an ambitious and innovative design especially for SMEs.
2nd principle: the strong will to support the SMEs of the region, a will that leads to the undertaking of concrete initiative to the extent attributable to the Region and to the mobilizing in this direction of all the institutional and productive carriers.
3rd principle: confidence in the forces of the local community, a confidence that leads to a completely open and participatory model concerning the formulation and implementation of the actions of our design.
Our starting point has been the daily contact with the productive fabric of our region. Our guidebook has been the firm belief in a better future for our region that requires not only the survival but also the empowerment of SMEs. Our means for achieving this goal has been the continuous concurrence of all productive and governing institutions. This is the context in which we are joining forces for a new model of support of SME.
This award is at the same time both a challenge and a demand for us. A challenge for us as local authorities along with the central government not only to listen and respond to the needs of SMEs by overcoming all intricacies and entanglements but also to proceed to making all the necessary interventions to facilitate their growth. But it is a demand as well for every business entity and operator, ranging from small individual and family business to the medium-sized company, to contribute their invaluable knowledge and experience in this joint effort.
The Region of Western Greece is traditionally the gateway of Greece to and from Europe by being one of the country's most important trade, service, culture, scientific and social innovation hubs. Everything we have achieved in the past and all we will be able to achieve in the future, we owe it - among others - to the crucial contribution of the small and medium entrepreneurship in our region.
read the full proposal